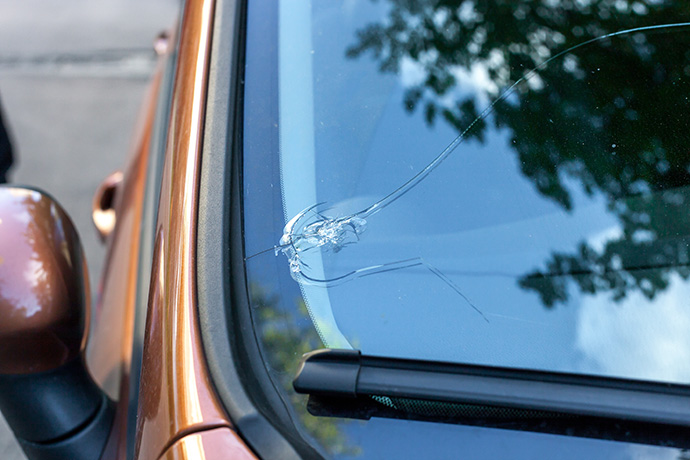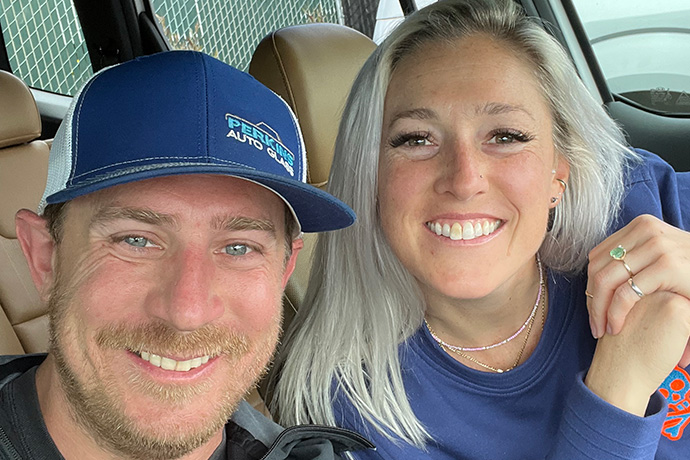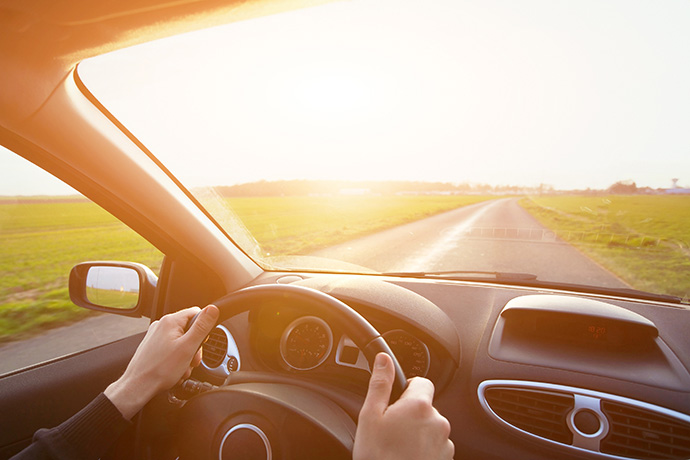 The Owner
With fourteen full-time employees, the Perkins family continues a tradition started by their grandfather. The Perkins began their trade in Southern California over 40 years ago and have served Butte County for over 30 years.
John Perkins has been a glass technician since 1979. In 1990, John arrived in Paradise with his wife and young family. As a hands-on owner, John provides a breadth of knowledge for handling both older and newer foreign and domestic vehicles. This close management and involvement ensure that John's high standards are continued throughout the company. Today, they provide oversight of the day-to-day operations of the business as well as continued hands-on installation. In the mid 2000's John's children, Kelly & Brad, became involved full time in the business. Starting from the bottom they swept floors, cleaned, and learned the ropes of the business. Kelly migrated into answering phones and focused on the day to day office operations while Brad focused solely on working on vehicles. After almost 20 years with the business, Kelly and Brad continue the hands-on tradition and now oversee and manage the daily operations at Perkins Glass.
Our Technicians
Each one of our technicians works alongside a senior technician for at least one year (about 1,500 jobs) before operating in the field or in the shop without direct supervision. Whether in the field or in the shop, they know how to properly remove and install glass using the necessary tools. Our technicians are committed to providing a quality job.
All technicians have been manufacturer-certified in proper urethane installation. (Urethane is the adhesive used to bond the glass to the vehicle.) If urethane is not installed properly, multiple types of problems can occur. Faulty installation can affect safety and cause further problems. For example:
poorly-replaced weather stripping
maladjusted windshield wipers
untreated bare metal—resulting in rust
leaking, and subsequent water damage to interior—resulting in mold
leaking, and water damage to electronic equipment
interference with electronic devices with glass-based antennas (for example, GPS systems and mobile phones)
compromised safety—the windshield is part of your automotive safety system; it supports the roof (in the event of a rollover) and properly constrains a deployed airbag
Our technicians are certified in glass installation and removal. This is critical to prevent leakage and rust around the "pinch weld" where the windshield and the vehicle bond.
Our Office Staff
Although we can come to you, you may bring your vehicle to our shop in Chico at 2819 Esplanade. Stop in and enjoy our comfortable waiting room and meet our friendly and competent staff. We can assist you in working through the insurance-claim process.
Check out our work
---
Check out how we roll
---
Don't Compromise Your Safety
Contact Us
Is your windshield cracked or chipped? Contact us today and let our experienced professionals take care of your windshield replacement needs. We use only the highest quality materials and state-of-the-art equipment to ensure that your new windshield is installed perfectly. Whether you need a complete replacement or just a simple repair, we have the skills and expertise to get the job done right.
Restore Your Visibility - Contact Us